---

Indiana and Clark County, IN Area
-- State, Regional & Local GeoDemographics


Applications reviewed on this Web page demonstrate use of CommunityViewer with geography in Indiana with zoom-in to the Clark County area in southern Indiana. A series of views progressively steps down from a state to county to a more detailed view of the place of Sellersburg, IN.

Initial view at project start-up.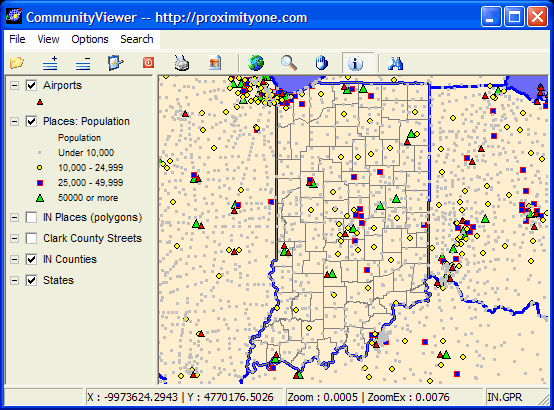 Place polygon layer turned on. Shows area to south of state (Clark County) in next view.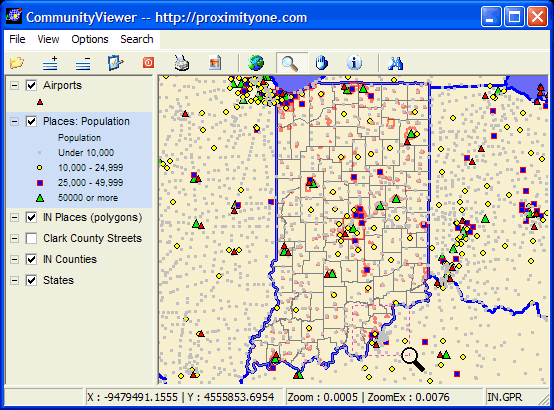 Zoom to Clark County area; streets layer turned on. See area of further zoom shown in next graphic (Sellersburg).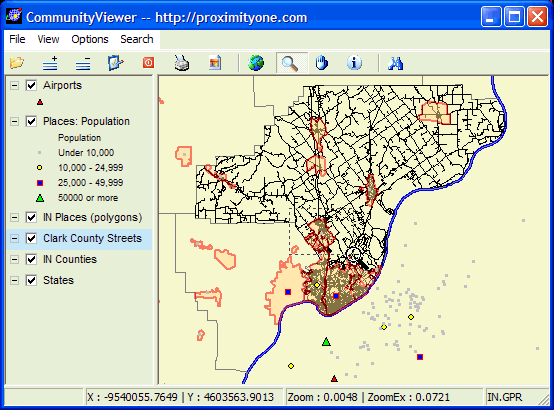 Place of Sellersburg highlighted.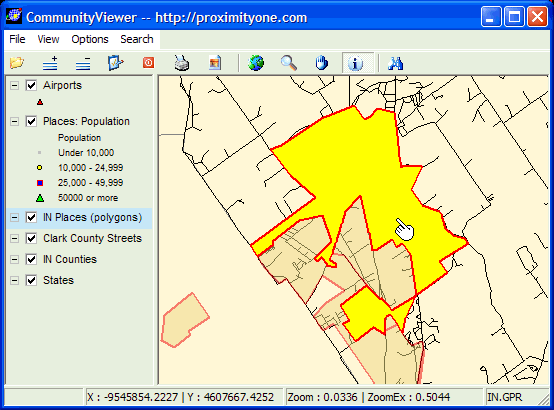 Identify tool used to view basic demographic trend profile of Sellersburg.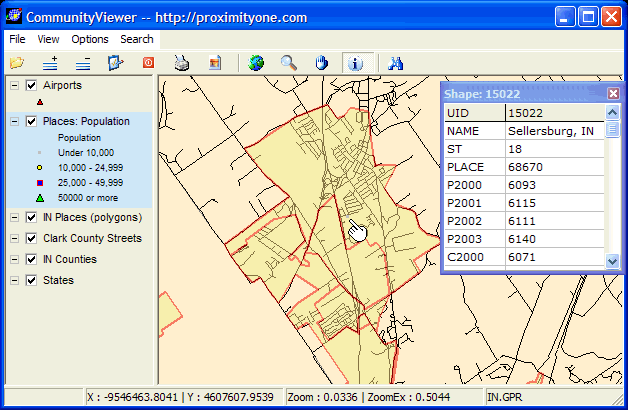 This view shows area shown in next graphic,




Street segment selected and profiled using identify tool showing street name and left and right address ranges.




Additional attributes of the same street segment showing how to determine census tract and census block codes on right and left side of street segment.




[goto top]