The Layer Editor is used to manage the settings and map window appearance of a layer.
Access
Dbl-click a layer name displayed in the Legend Panel.
Layer Editor View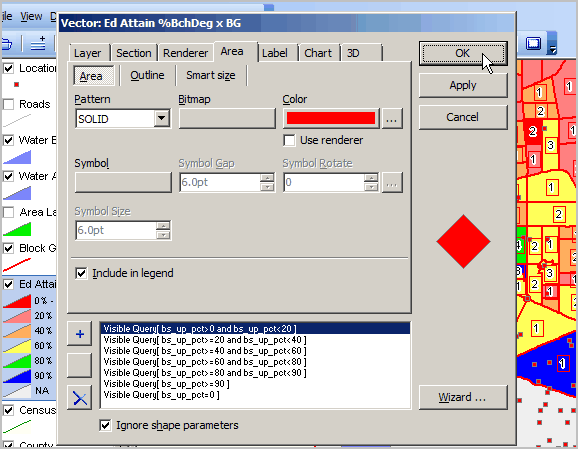 The above graphic shows the Layer Editor started for the "Ed Attain %BchDeg x BG" layer.
"Ed Attain %BchDeg x BG" is a shorthand description for Educational Attainment for the Population 25 Years and Over by Percent Bachelor's Degree or Higher by Block Group for Washington DC.
Layer Editor Tabs
Navigate to a Layer Editor operation by clicking a tab.