Tools>Find Address creates a point shapefile based on address entered.
Availability
Levels 1, 2, 3
Usage
Main menu Tools>Find Address
Related Information
...
Illustration Views
Using project c:\cvxe\1\cvxe_us2.gis with zoom-in
After clicking Tools>Find Address, prompt appears showing default address.
Enter an address or use the default value; click OK.
Optionally continue adding addresses. End process by entering null address (no value).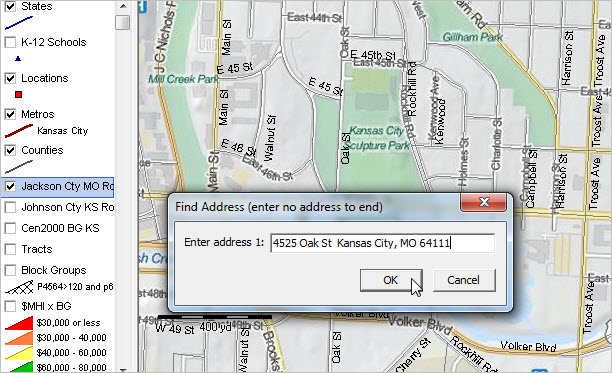 Default point shapefile c:\cvxe\1\$$address1.shp created as shown in message.
Shapefile added as layer; see legend panel top left.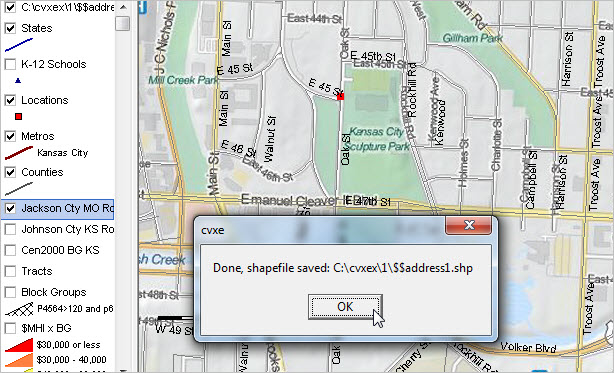 Identify tool used to click on point; mini-profile appears.
Point attributes auto loaded with point number and address in 'name' field.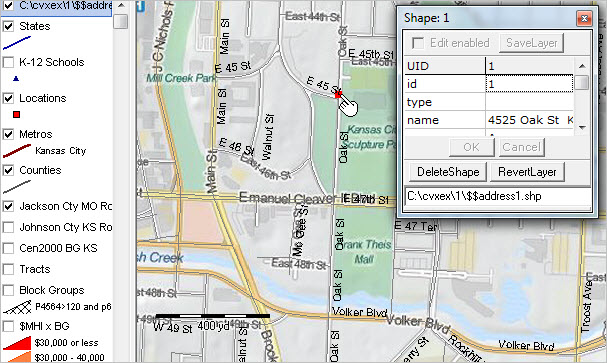 Zoom-in view; roads/streets layer made active; identify tool used to create mini-profile of matched street segment.
By using the road segment attributes, the census block code (and higher level geocodes) can be determined/assigned.
See more about the road segment attributes.