Tools>Point2Geocode creates a point shapefile based on file of latitude-longitude values.
Availability
Levels 2, 3
Usage
Main menu Tools>Point2Geocode
Related Information
http://proximityone.com/cv_p2g.htm
Illustrative View
... making shapefile of New York city schools (shown in lower panel) based on latitude-longitude fields provided in CSV file (upper panel).
... part of the U.S. by county shapefile included in the GIS project file c:\cvxe\1\cvxe_us1.gis GIS project file.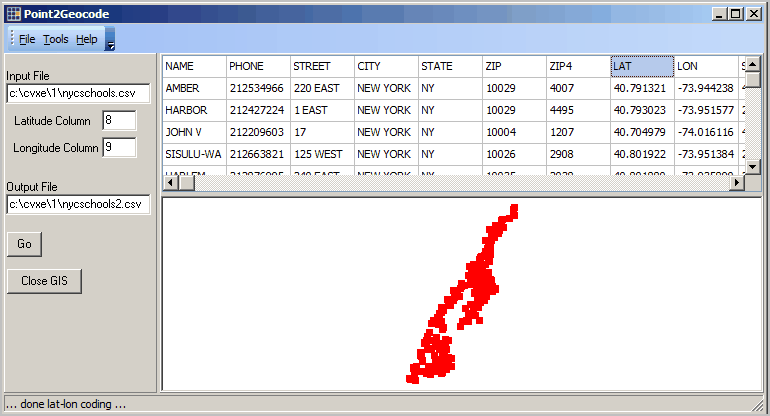 Shapefile generated (c:\cvxe\1\nycschools2.shp) added to c:\cvxe\1\cvxe_us1.gis GIS project as shown below.
Identify tool used to click on a school (see pointer) and display mini-profile. Note Census 2010 census block code shown in last field.