The Chicago Metro GIS Project is included with all versions of CV XE GIS.
The "US1_Chicago.GIS" project is loaded onto your computer by the CV XE GIS installer.
Opening the Project
Start CV XE GIS.
With CV XE GIS running, use the File>Open>Favorites feature to open the favorites form.
Dbl-click the Miami project name as shown in the graphic below; Click the Go button to open the project.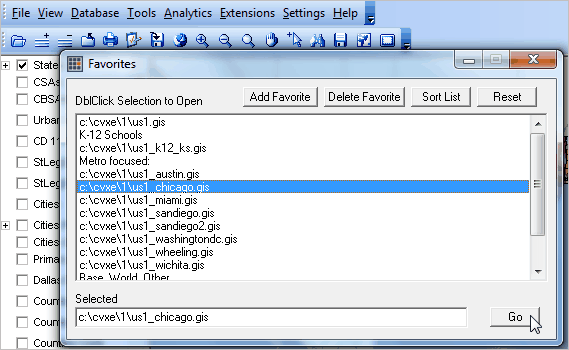 Start-up View