Branch Locations with ZIP Code 77027
Square markers show branch locations. Hatched pattern markers have branch address in ZIP Code 77027. ZIP Code area 77027 shown with red boundary. The selection of locations can be changed by cherry-picking locations to be added or locations to be removed.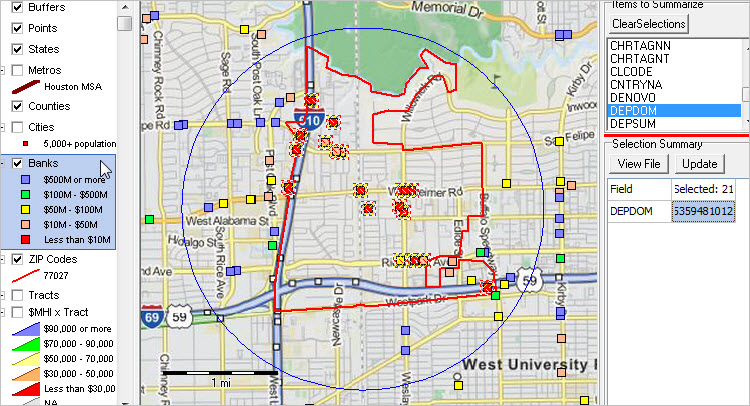 Click graphic for larger view; view developed with
CV XE GIS
.
Map view developed using
FIM2015 GIS Project
.