Illustrating use of CommunityViewer to view/analyze geodemographic-economic characteristics, patterns and trends with drill down to intersection level.
View demographic-economic trends profile for Jackson County, MO; Johnson County, KS; access other county demographic profiles via ranking table links.
Counties labeled with county names
Thematic pattern (colors) show percent change 2000 to 2008
Label below county name shows 2008 population
School district shown with blue boundaries
IEP Individual Education Program
Based on school district reported data for 06-07 school year
School districts removed
Place boundaries set to black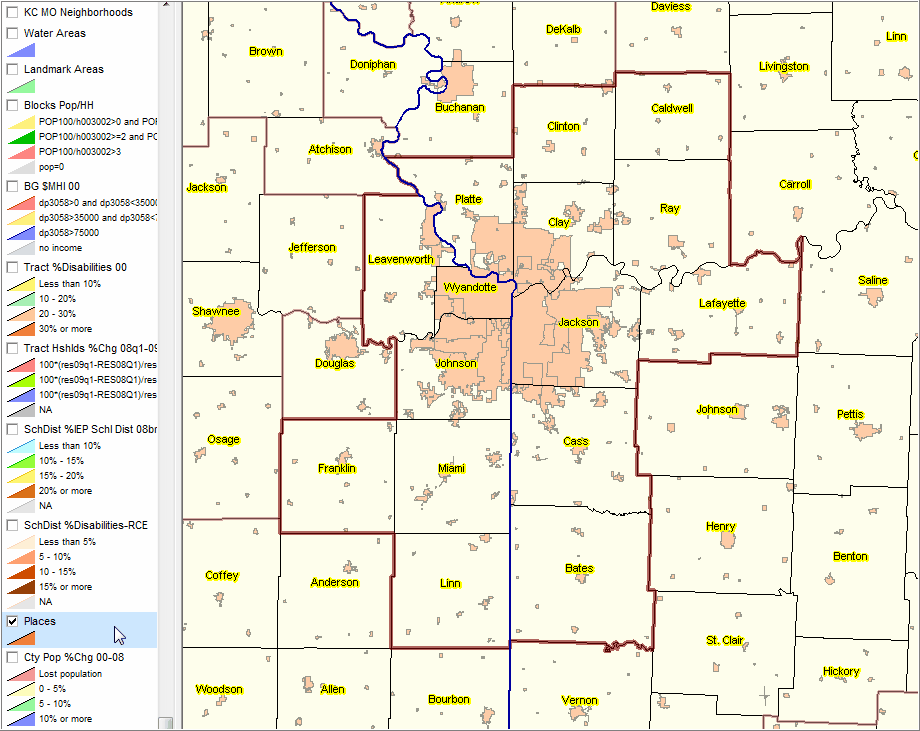 Kansas City, MO city shown with yellow highlight
Other places shown with orange-brown fill pattern
Identify tool used to profile KC, MO place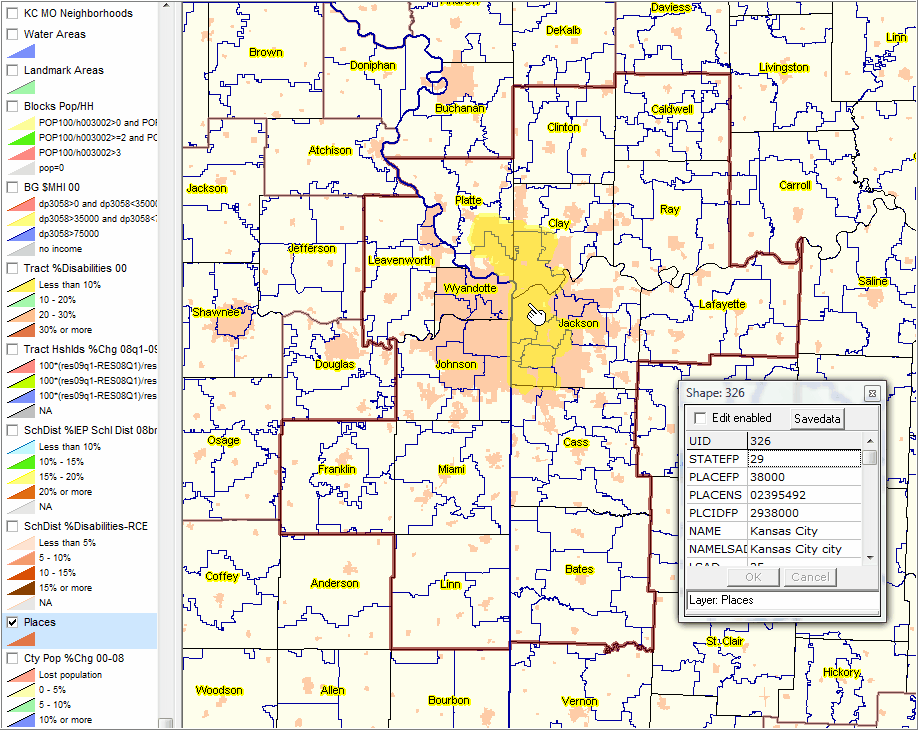 As shown in legend panel, details roads are included for all counties.
In this view roads for two counties are displayed.
Street detail for Johnson, KS, Wyandotte, KS & Jackson, MO counties (bolded brown transparent boundaries)
Zoom-in to Plaza area (orange) shown in previous view.
Median household income by census block group shown with transparency.