Selected CV XE GIS project/application views in South Dakota.
Click toggle in Table of Contents at left to view sub-state applications.
Integrating Census 2010 TIGER Shapefiles, ACS 5-year demographics and related data.
See related interactive ranking tables:
(all US geography: state, congressional district, county, school district, city/place, metro)
Navigate to sub-state areas: click on expanding text menu in left panel to view available sections.
Educational Attainment by School District
Percent high school graduate (population 25 years and over) by school district.
Data based on 2009 American Community Survey (http://proximityone.com/acs.htm) 5-year estimates, centric to mid-2007.
View 1 (see View 2 with counties below View1)
Sioux Falls MSA shown with bold boundary.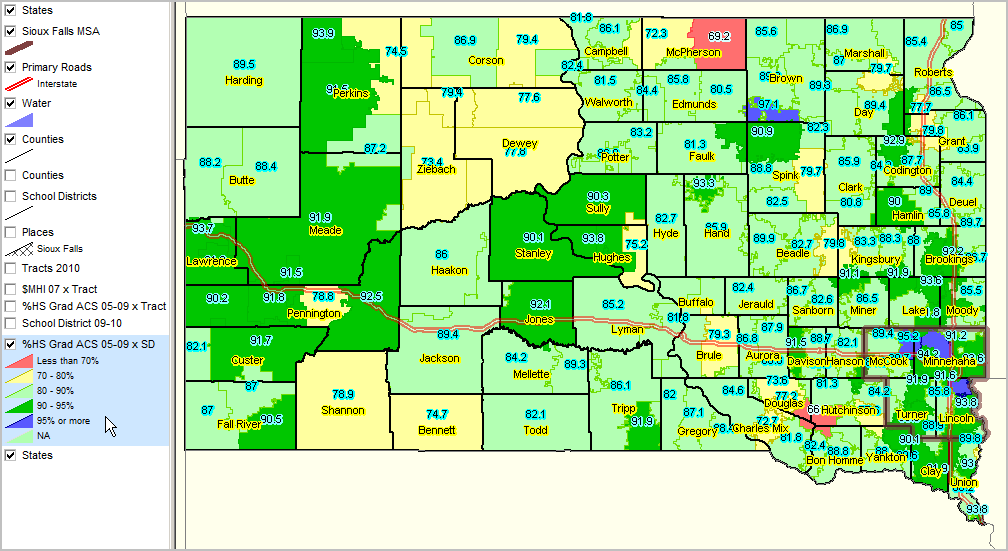 View 2, similar to View 1, with county names