Selected CV XE GIS project/application views in California.
Click toggle in Table of Contents at left to view sub-state applications.
Integrating shapefiles, ACS demographics, Census 2010 demographics, estimates & projections and related data.
See related interactive ranking tables:
(all US geography: state, congressional district, county, school district, city/place, metro)
Join the conversation .. ProximityOne on Twitter -- https://twitter.com/ProximityOne
Educational Attainment by School District
Percent high school graduate (population 25 years and over) by school district (this view shows only elementary & unified school districts).
Data based on 2009 American Community Survey (http://proximityone.com/acs.htm) 5-year estimates, centric to mid-2007.
See related ranking table http://proximityone.com/sd_ca.htm.
View 1 without county boundaries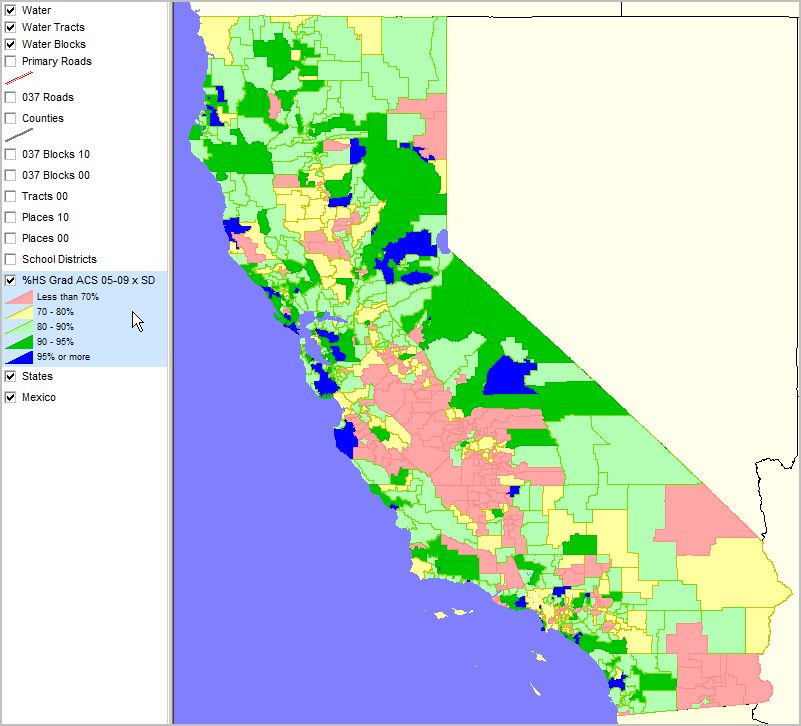 View 2 with county boundaries