Selected CommunityViewer project/application views in Indiana.
Click toggle in Table of Contents at left to view sub-state applications.
Integrating Census 2010 TIGER Shapefiles, ACS 2009 5-year demographics, Census 2010 demographics and related data..
See related interactive ranking tables:
(all US geography: state, congressional district, county, school district, city/place, metro)
Hobart located in Lake County, IN and in Chicago-Naperville-Joliet, IL-IN-WI MSA.
Hobart city orange fill pattern
Hobart school district bold brown semi-transparent boundary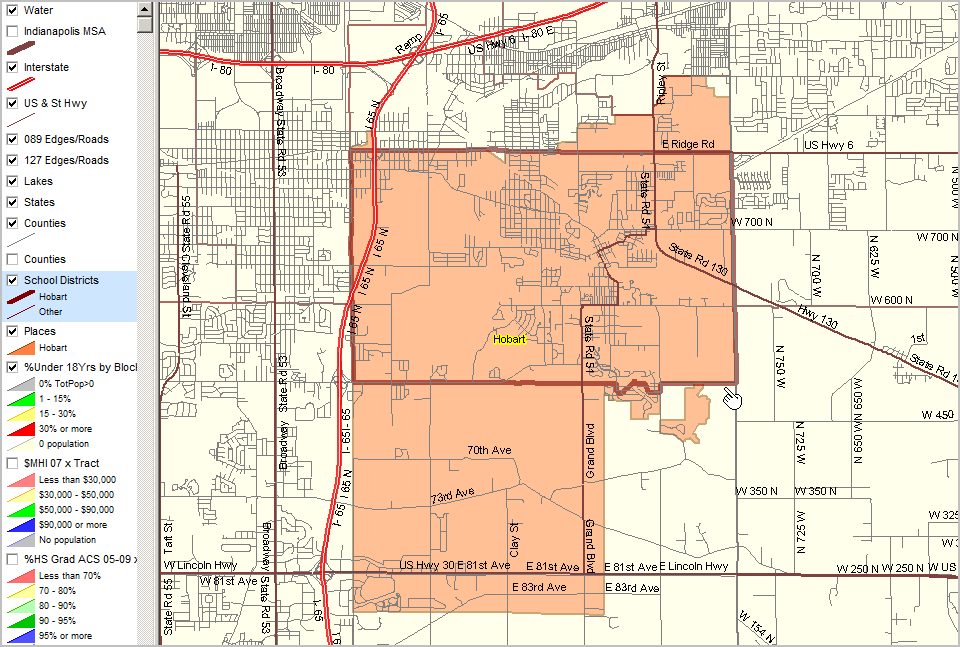 Hobart School District bold brown semi-transparent boundary.
See highlighted (blue) layer in legend (left of map) for color/data value interval definitions.
More about these data: http://proximityone.com/cen2010_blocks.htm.