Selected CV XE GIS project/application views in Kentucky.
Navigate to sub-state areas: click on expanding text menu in left panel to view available sections.
The toggle graphic --

-- indicates an expanding section. Click the toggle or toggle line to view/close expanding sections.
Integrating Census 2010 TIGER Shapefiles, ACS 5-year demographics, Census 2010 demographics and related data..
See related interactive ranking tables:
(all US geography: state, congressional district, county, school district, city/place, metro)
Educational Attainment by School District
Percent high school graduate (population 25 years and over) by school district.
Data based on 2009 American Community Survey (http://proximityone.com/acs.htm) 5-year estimates, centric to mid-2007.
View 1 (see View 2 with counties below View1)
Lexington MSA shown with bold boundary.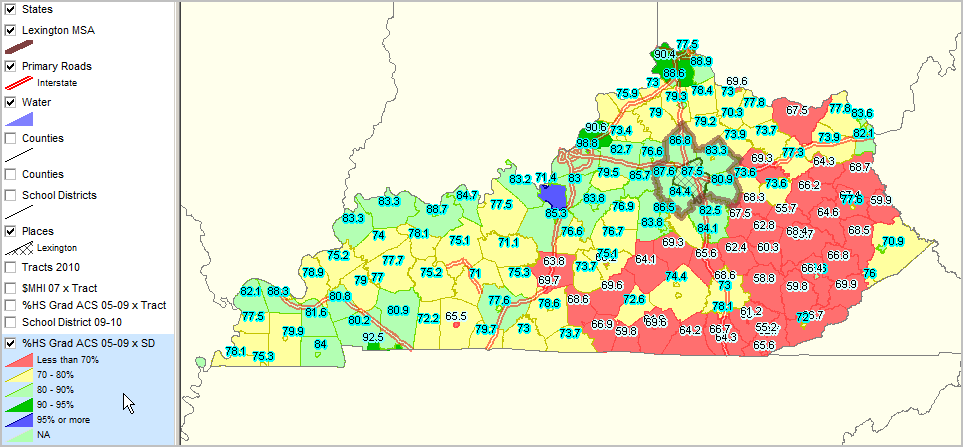 View 2, similar to View 1, with county names (not all names appear; avoid overlap set on)