Selected CommunityViewer project/application views in South Dakota.
Click toggle in Table of Contents at left to view sub-state applications.
Integrating Census 2010 TIGER Shapefiles, ACS 2009 5-year demographics and related data.
See related interactive ranking tables:
Focus on Madison Central School District (showing 2009-10 boundary)
District green fill pattern; city/places orange pattern
Co-located in Lake and McCook Counties
See Zoom-in to Madison in second view.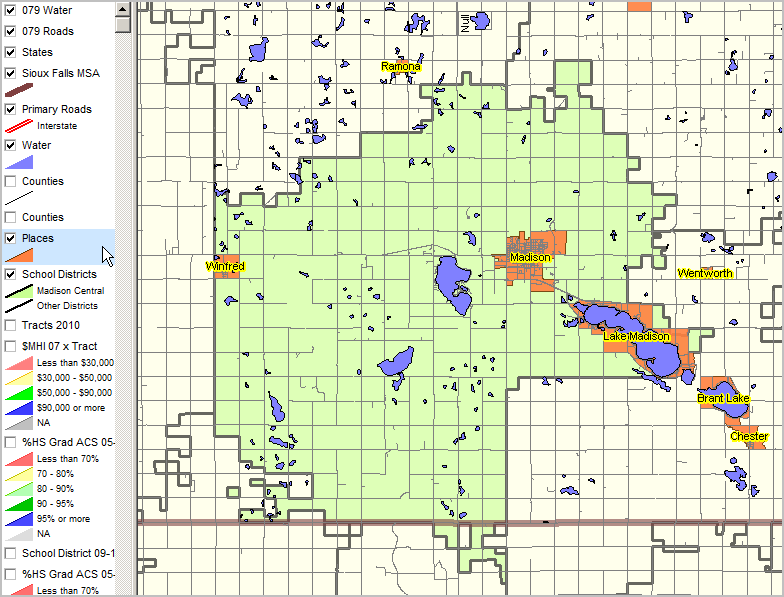 Madison city, SD