Selected CV XE GIS project/application views in Texas.
Click toggle in Table of Contents at left to view sub-state applications.
Integrating shapefiles, ACS demographics, Census 2010 demographics, estimates & projections and related data.
See related interactive ranking tables:
(all US geography: state, congressional district, county, school district, city/place, metro)
Join the conversation .. ProximityOne on Twitter -- https://twitter.com/ProximityOne
The toggle graphic --

-- indicates an expanding section. Click the toggle or toggle line to view/close expanding sections.
Clear Creek ISD school district; southeast Harris County area.
School districts appear with bold black boundary.
Showing all roads
Tracts appear with lighter black boundary; census tract geocode shown as yellow label.
Pointer is at Harris/Galveston county line.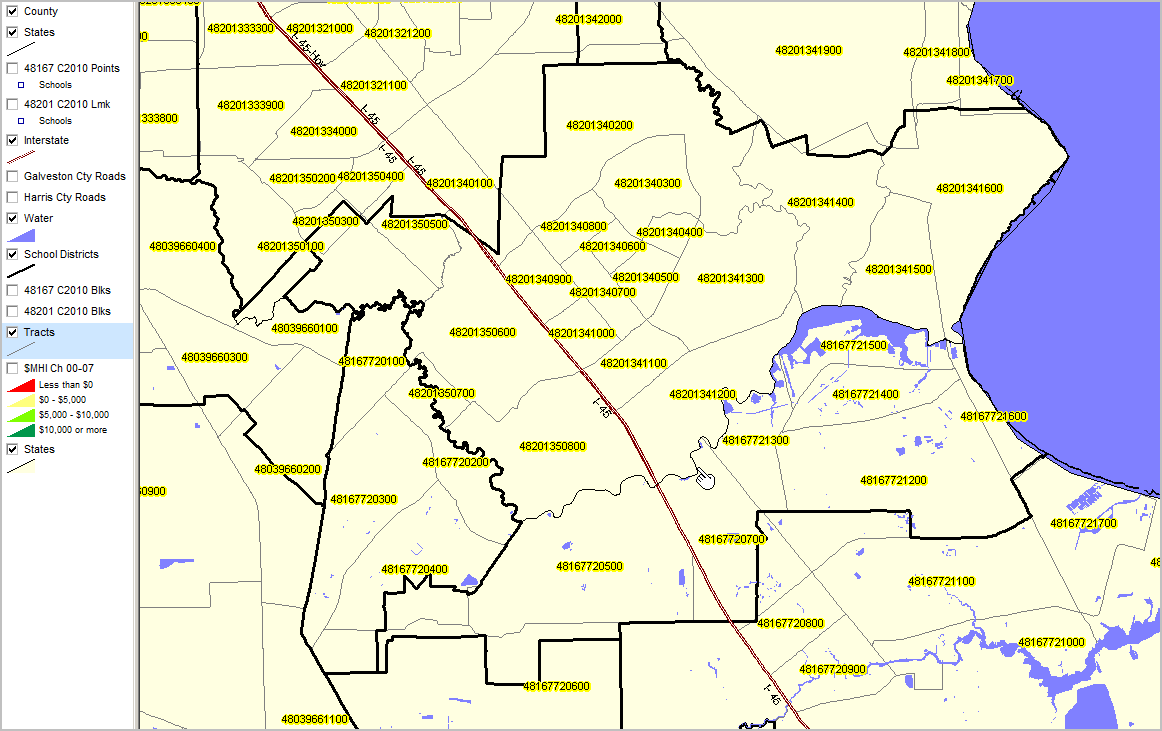 Tracts appear with bold green boundary.
All roads shown -- Harris Cty Roads checked on in legend panel.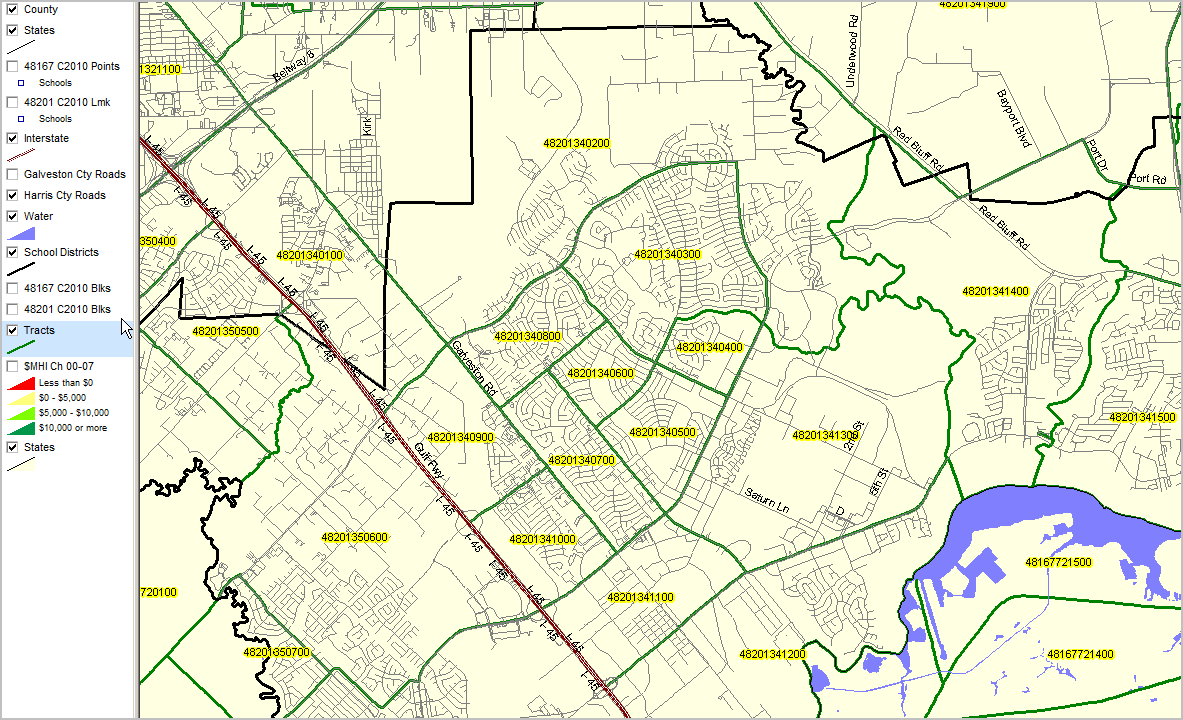 Census blocks shown with red boundary.
Identify tool used to show mini-profile of sample block.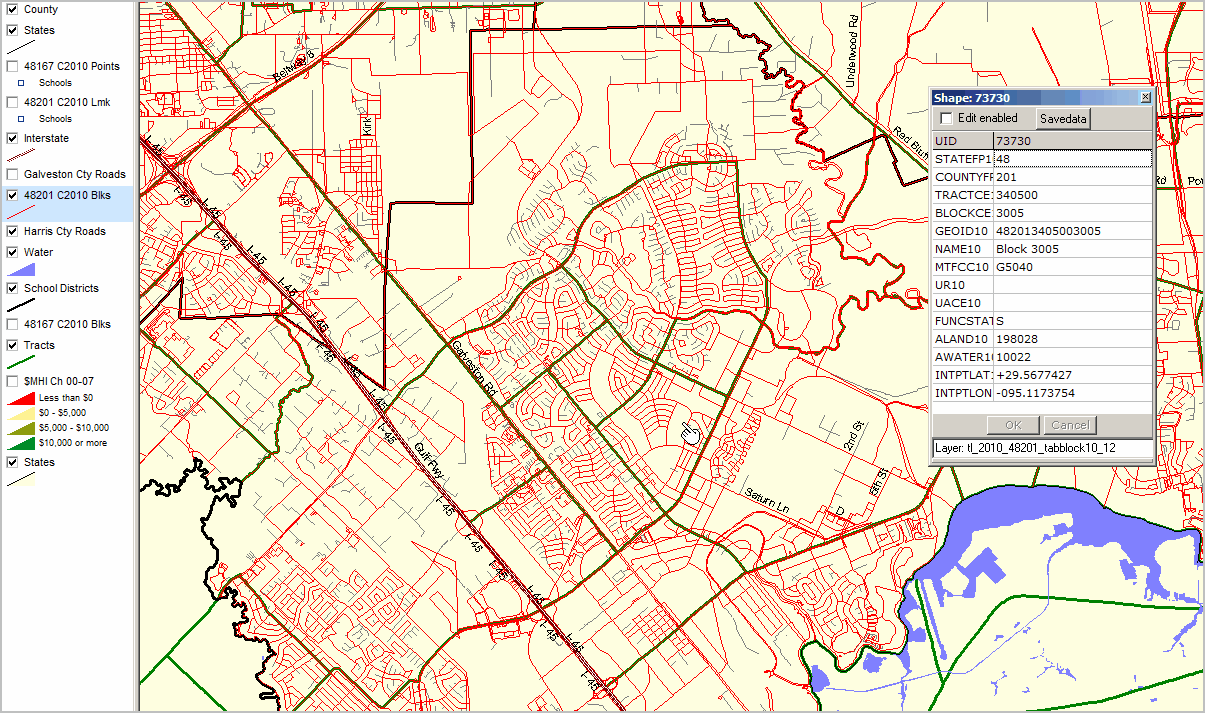 Census block code shown as label in census block (not all appear due to overlap control setting).