Data Analytics Methods & Resources
Decision-Making Information

ProximityOne
information resources & solutions
(888) DMI-SOLN
(888) 364-7656


Visual analysis with ProximityOne tools
click graphic for info; hover to pause









Decision-Making Information Blog
Power of Combining Maps with Data

Support & Technical Assistance
help using these resources


---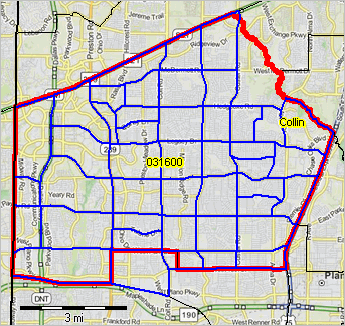 1970 tract morphs to 44 Census 2010 tracts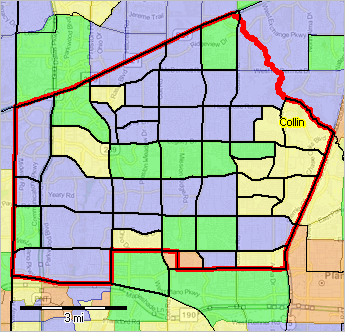 ACS 2013 $MHI by Census 2010 tract




blocks ... block groups ... tracts





March 31, 2015; 3:30-5:00 p.m.
205 Cornell Hall, University of Missouri; Columbia, MO

Presenter: Warren Glimpse (about)
Register for updates .. email updates & Data Analytics Web Sessions

The Data Analytics Methods & Resources session is focused on using data analytics in the context of Geographic Information Systems (GIS) applications. The applications involve a mix of geographic, business, demographic and economic data. The session is open to University of Missouri faculty, researchers, students and alums. Software and data resources used in this session are available to participants in advance of the session. The resources may be used by participants following the session for their own research and analysis.

Not all topics can be fully covered in a 90 minute session. This document can be used as a reference resource for those interested but unable to attend and those interested in more detail on topics that could not be fully covered.

Agenda
1. Data Analytics
2. CV XE GIS
3. Review of Selected Data Resources
4. Review of Selected API Tools
5. Modeling; Estimates & Projections; Impact Analysis
6. Data Analytics Applications
See about installers for these projects and datasets
6.1. U.S. Demographic-Economic Base Project (US1)
6.2. Missouri 2015 Communities & K-12 Schools
6.3. Financial Institutions & Market Analysis
6.4. Healthcare Analytics
7. A Look Ahead


---

1. Origin and Evolution of Data Analytics
1.1. Data Analytics & Big Data
... Knowing more about 1) "where we are now", 2) trends/factors getting here
and 3) alternative future scenarios
... Examining change: what will change where, by how much, when
and how might impact you/us; tools & options to alter outcomes
... Geographic, demographic, economic, business data
1.2. Origins
... 1960s/1970s & mainframe computing; statistical packages;
programming tools; large scale machine-readable data
1.3. Evolvement
... Geographic data & geographic-based data
... Internet
... Data collection opportunities expand
1.4. Cause & Effect Modeling; Forecasting & Impact Analysis
1.5. Geographic Information Systems (GIS) -- about GIS
... Important but geography and subject matter availability are prerequisites
1.6. Disciplines/Stakeholders Increasingly Data-Driven
1.7. Challenges: Integrating Data; Making Data Consumable
... interactive ranking tables

2. CV XE GIS Software
2.1. About CV XE GIS ... installer
... Interactive thematic & reference mapping with integrated subject matter data
... Combined tabular, visual and geospatial analysis
... Desktop version enables improved security, speed, flexibility,
project transportability; WebGIS available with same functionality
2.2. GIS Basic Navigation Tools
2.3. GIS Projects & Datasets; Using the US1.GIS project
... Structure -- GIS Project and layers/shapefiles/imagery
... Basic navigation
2.4. Database: creating, management, integration, importing & exporting data
2.5. Analytics
... Site Analysis Operations
2.6. Customer Relationship Management/CRM Integration
2.7. Extended Deployment Features

3. Review of Selected Data Resources
3.1. Contextualize using US1.GIS project
3.2. Guide to Data Resources
3.3. Geography
... Political and statistical geographic areas -- see links in left panel
... Data linkage; importance of the geocode
... Equivalencing geography ... Tract to ZIP code ... ZIP Code to school district
... Evolution of census tract geography (Details)
3.4. Topologically Integrated Geographic and Encoding (TIGER) System
... Geographic data only; point, line, polygon shapefiles
... TIGER 2014 released 8/14; annual updates
... All lines shapefiles: 34.6GB; 70 million segments; 43 million road segments
3.5. Geocoding; Attributing Address Data with Latitude/Longitude and Geocodes
... Converting address data to shapefiles; adding to GIS applications
... Tools reviewed in API section below
3.6. Shp2XML -- extracting shapefile geometry to XML/XLS
... interface TIGER shapefile/any shapefile geometry into Google maps
3.7. Decennial Census ... Census 2010 ... Earlier
... Census 2010 Summary File 1 -- tabulations at census block level and up
- 11M blocks (1/3 water blocks) x 3,000 "P"+"H" items/block;
1.8 billion items block level alone
- extract block data using CV XE APIGateway;
use CV XE Database>dBMerge to integrate block data into shapefile
... Census 2010 Summary File 2 -- tabulations at census tract and up
... Census 2010 Public Use Microdata Sample (PUMS); custom tabs
3.8. American Community Survey
... 2013 1 year estimates released 9/14; areas 65K population+
... 2013 5 year estimates released 12/14; all tracts, BGs, ZIP Code areas
... School District Special Tabulation
... Public Use Microdata Samples (PUMS); custom tabs
3.9. Local Area Employment Data
... Monthly, quarterly, annual BLS CEW, BLS LAUS, ACS
... BLS QCEW quarterly establishments, employment, wages x 2400 NAICS x 3200 areas: 23 million+ items/quarter
3.10. Current Demographic Estimates and Projections
... Census Model-Based Annual: County and Place
... 5-year annual demographic-economic current estimates and projections to 2020
... 2010-2060 annual estimates & projections
- Population by single year of age by gender by race/origin; county up
- Used in USATODAY diversity analyses
3.11. Regional Economic Information System (REIS)
3.12. K-12 Schools & School Districts
3.13. FDIC/FFIEC Data Resources

4. Selected API (Application Programming Interface) Tools
4.1. API Tools & Data Analytics
... Enables more discrete access to subject matter & geography without downloading large datasets
... Review of selected API tools & usage (Census, FCC ...)
4.2. CV XE API tools
... Census 2010 SF1 Block Data
4.3. Demographic-Economic Data Extraction (DEDE) Software
4.4. API Geocoder; Role and Use of Geocoding

5. Modeling; Estimates & Projections; Impact Analysis
5.1. Modeler
... Demographic-economic estimates & projections software
... Simultaneous equation models: specification, data, estimation, forecasting, policy variables & assumptions
5.2. Situation & Outlook
... Annually updated estimates/projections

6. Data Analytics Applications
... Selected applications (6.1.-6.5. below)
... Relating unrelated data; creating consumable data/information; actionable results

6.1. U.S. Demographic-Economic Base Project (US1)
... Installer for this project fileset
... More about this project/datasets

6.2. Missouri 2015 Communities & K-12 Schools
... Installer for this project fileset
... More about this project/datasets

6.3. Financial Institutions & Neighborhood/Market Analysis
... Installer for this project fileset
... More about this project/datasets

6.4. U.S. Healthcare Infrastructure & Market Analysis
... Installer for this project fileset
... More about this project/datasets & applications

6.5. World by Country Demographic-Economic Patterns
... Install this project fileset
... About these resources

7. A Look Ahead
7.1. Data Analytics Trends and Issues: the Next 10 Years
7.2. Next Steps in Follow-on to this Session; One-to-One Web sessions

Support Using these Resources
Learn more about demographic economic data and related analytical tools. Join us in a Data Analytics Web session. There is no fee for these Web sessions. Each informal session is focused on a specific topic. The open structure also provides for Q&A and discussion of application issues of interest to participants.

ProximityOne User Group
Join the ProximityOne User Group to keep up-to-date with new developments relating to geographic-demographic-economic decision-making information resources. Receive updates and access to tools and resources available only to members. Use this form to join the User Group. There is no fee.

Additional Information
ProximityOne develops geographic-demographic-economic data and analytical tools and helps organizations knit together and use diverse data in a decision-making and analytical framework. We develop custom demographic/economic estimates and projections, develop geographic and geocoded address files, and assist with impact and geospatial analyses. Wide-ranging organizations use our software, data and methodologies to analyze their own data integrated with other data. Follow ProximityOne on Twitter at www.twitter.com/proximityone. Contact ProximityOne (888-364-7656) with questions about data covered in this section or to discuss custom estimates, projections or analyses for your areas of interest.